Monthly Archives:
November 2016
One month until Christmas.  Where has the time gone?  We've been in our new home for seven months now.  Hard to believe.  And, soon it will be Christmas.  I started looking through the bins of Christmas decorations this week and although I got rid of many of them before we moved, I now realize there's more to go.  Just too much stuff!  Still!
We've been to two local Christmas markets so far and two more to go.  The mobile trailer/shop is working well and for the markets so far, we've had decent weather.  I hope that holds for the next two.  Cold is manageable – long underwear and wool sweaters!  I just hope we don't have rain or heavy snow for the next ones.  Even with weather concerns, it sure beats hauling and carrying everything inside to a small table.
I've been busy making new items for our next market.  One more special Christmas knitted item to offer!  I can't help myself!  They're small and quick and absolutely adorable.
Mini-hats and scarves to adorn that special bottle of wine!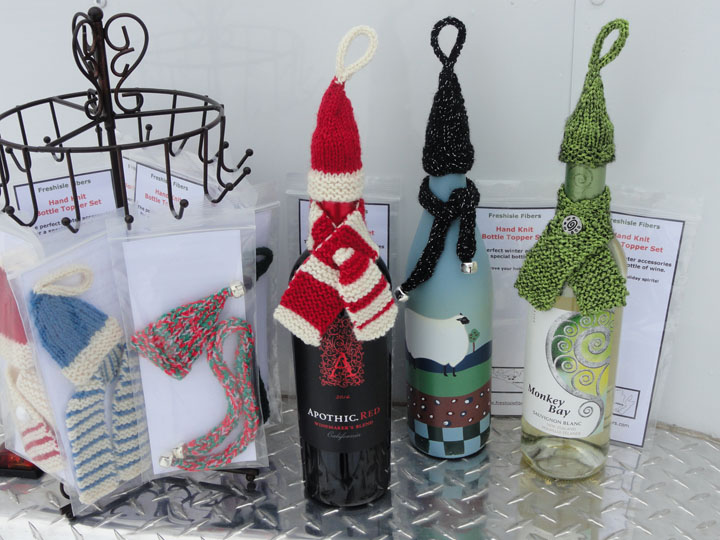 There are loads of free patterns for these but once I got started, I realized the variations are endless.  No two the same suits me just fine.  As a knitter, I get to use up scraps of bits of yarn, experiment with different stitch patterns, and have a finished product in no time.  Perfect.
Now, we'll see if they sell!
The Christmas market season is underway.  We had our first last weekend in the most beautiful weather.  It wasn't weather for really getting folks in the Christmas shopping spirit, but it was great for us being outside with the mobile shop.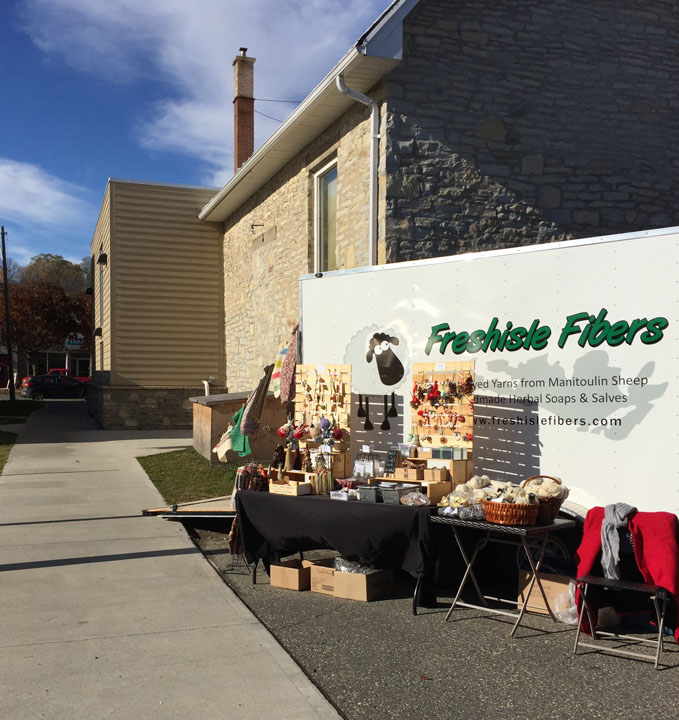 The Julekuler Christmas balls were a hit.  They sold even better than last year so I'm madly making more!  For me, they are a fairly quick knit and since I don't sell finished knits, these are the one special item for Christmas that I'll continue to do.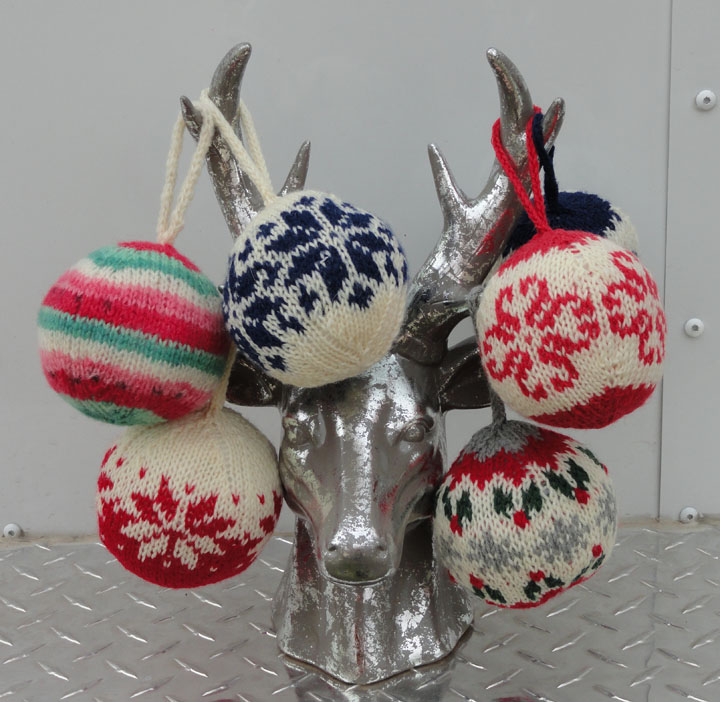 The cone trees sales were slow.  Not sure why?  I'd had visitors to the shop at home last week and sold two before they even got to market so I was expecting they would go.  I can just never predict what will be popular.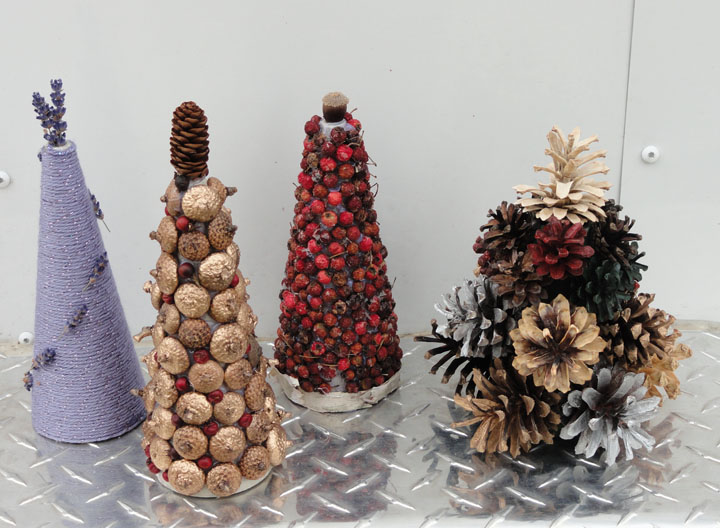 The yarn and knitting kits continued to sell well and that's the important part.  The Christmas table outside is extra and as long as the yarn itself continues to be the majority of my sales, we will continue to do local markets.  So far, so good.
Our next market is in a week and a half and so the preparations continue.  As well, curling starts this week!  Already!  Never a dull moment!