One Month
One month until Christmas.  Where has the time gone?  We've been in our new home for seven months now.  Hard to believe.  And, soon it will be Christmas.  I started looking through the bins of Christmas decorations this week and although I got rid of many of them before we moved, I now realize there's more to go.  Just too much stuff!  Still!
We've been to two local Christmas markets so far and two more to go.  The mobile trailer/shop is working well and for the markets so far, we've had decent weather.  I hope that holds for the next two.  Cold is manageable – long underwear and wool sweaters!  I just hope we don't have rain or heavy snow for the next ones.  Even with weather concerns, it sure beats hauling and carrying everything inside to a small table.
I've been busy making new items for our next market.  One more special Christmas knitted item to offer!  I can't help myself!  They're small and quick and absolutely adorable.
Mini-hats and scarves to adorn that special bottle of wine!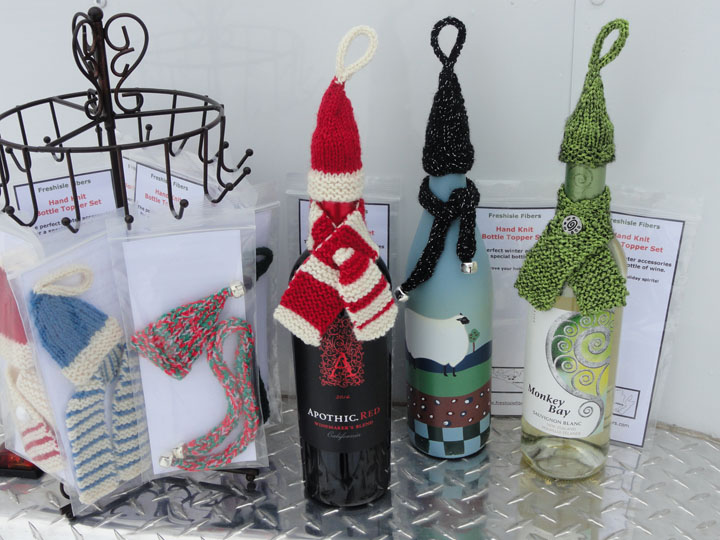 There are loads of free patterns for these but once I got started, I realized the variations are endless.  No two the same suits me just fine.  As a knitter, I get to use up scraps of bits of yarn, experiment with different stitch patterns, and have a finished product in no time.  Perfect.
Now, we'll see if they sell!