Monthly Archives:
January 2017
Winter is upon us and that means our local bonspiel season is upon us.  There are five curling clubs on our small island!  That's a lot of curling for a small population.
Our first ladies' bonspiel weekend was this past weekend and although there weren't any prizes for us this time, we had a wonderful time.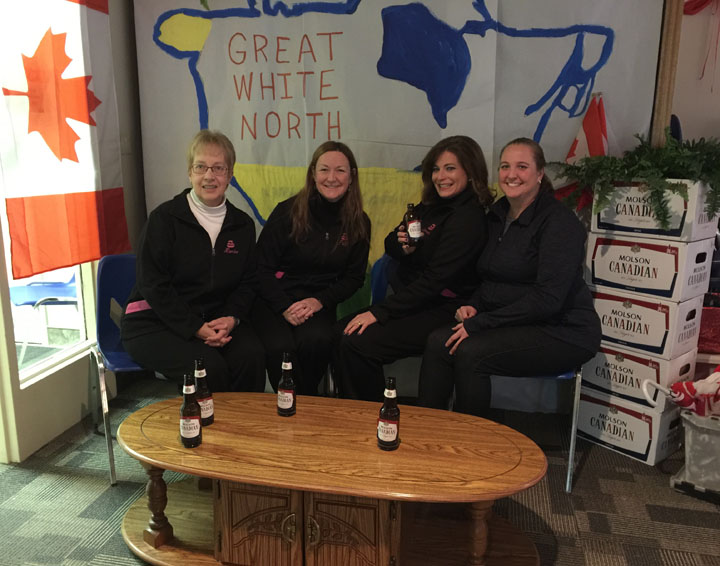 My new winter sport addiction is quickly becoming cross country skiing.  I purchased skis, boots, and poles in Ottawa during our Christmas holiday and am slowly learning how to stay standing!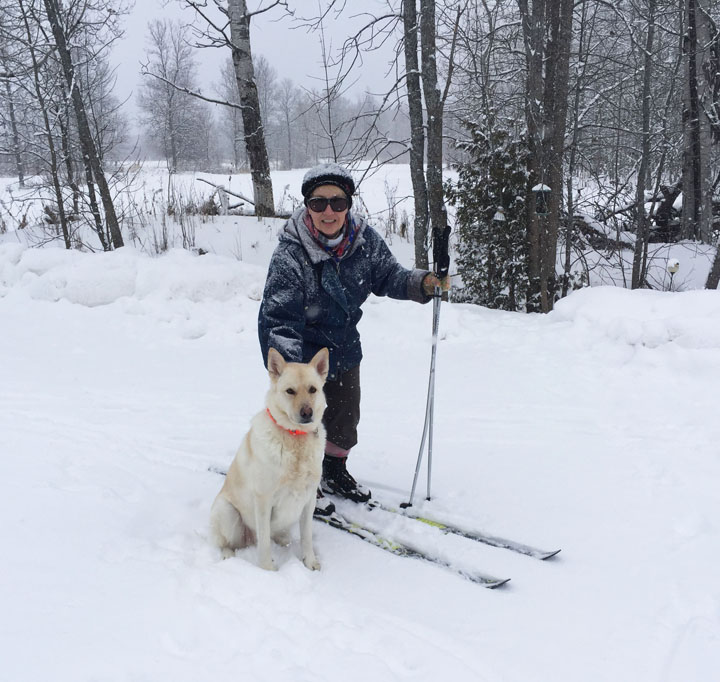 The first few days were a trial!  I was so sore.  Too many new muscles being used!  And, I fell.  A lot.  But, now I'm standing mostly all of the time and can actually go a fair distance without playing out.  Getter better and better.  I'm loving it.  It's so much fun to go places in the bush and fields that we couldn't go before because the snow was too deep for me.  It's never too deep for Dusty!  He'll go anywhere!
I've also been dyeing fairly steadily since Christmas break.  Trying to replenish stock from summer and Christmas markets is taking time!  And, I have two new knitting patterns almost ready to list for sale.  Almost.  Coming soon!  In between curling and skiing!