Summer is rolling along, but it certainly is a different summer weather wise.  So much rain and so many cool days and nights.  It's hard to garden in such conditions and I feel for the farmers trying to get their hay off the fields.
Our NEW natural dye garden is up, planted, and doing fairly well in spite of rain and cold!  I certainly haven't had to water it much!
I've planted indigo seeds twice and no luck with either batch.  Nothing.  Nothing at all.  Very disappointing.  Next week, I'll try again.  Third time may be a charm.
But, the woad has been the most exciting part of the natural dye garden for me.  It's growing like crazy and I'm so happy to have my own fresh woad leaves to dye with.  It's terribly difficult to wait!  I want to try it now!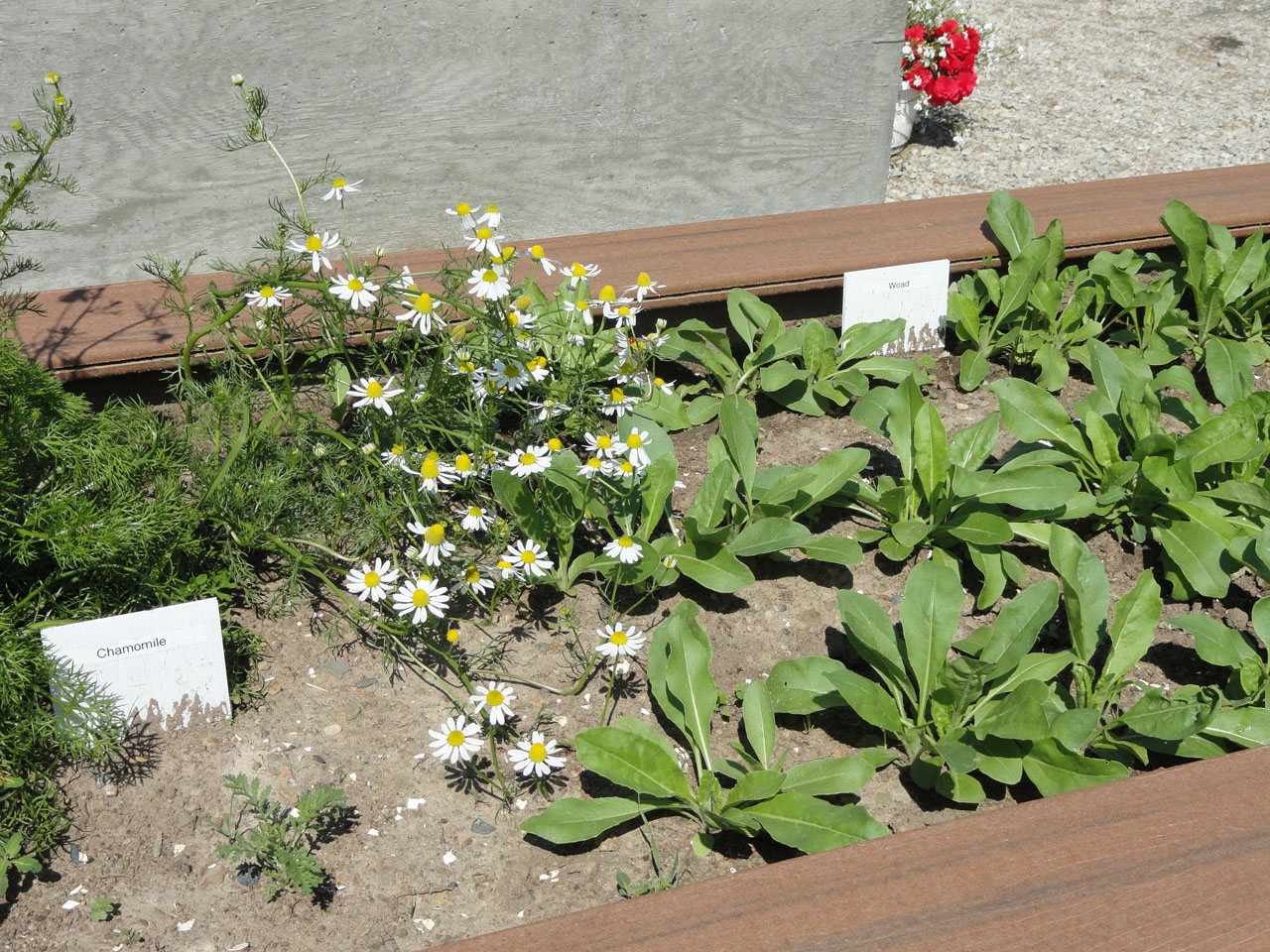 We've been going to the Gore Bay Farmers' Market on Friday mornings, went to a couple of other local markets here and there, and of course, have had loads of visitors to the mobile shop and garden here at home.  This weekend is the Manitoulin Art Tour and hopefully we will have more visitors!