Category Archives:
Blog Posts – Markets
The Christmas market season is underway.  We had our first last weekend in the most beautiful weather.  It wasn't weather for really getting folks in the Christmas shopping spirit, but it was great for us being outside with the mobile shop.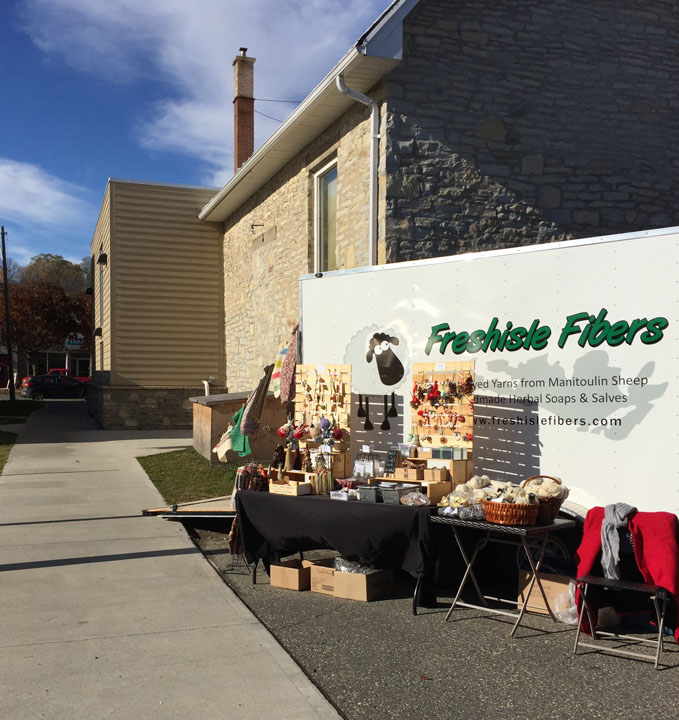 The Julekuler Christmas balls were a hit.  They sold even better than last year so I'm madly making more!  For me, they are a fairly quick knit and since I don't sell finished knits, these are the one special item for Christmas that I'll continue to do.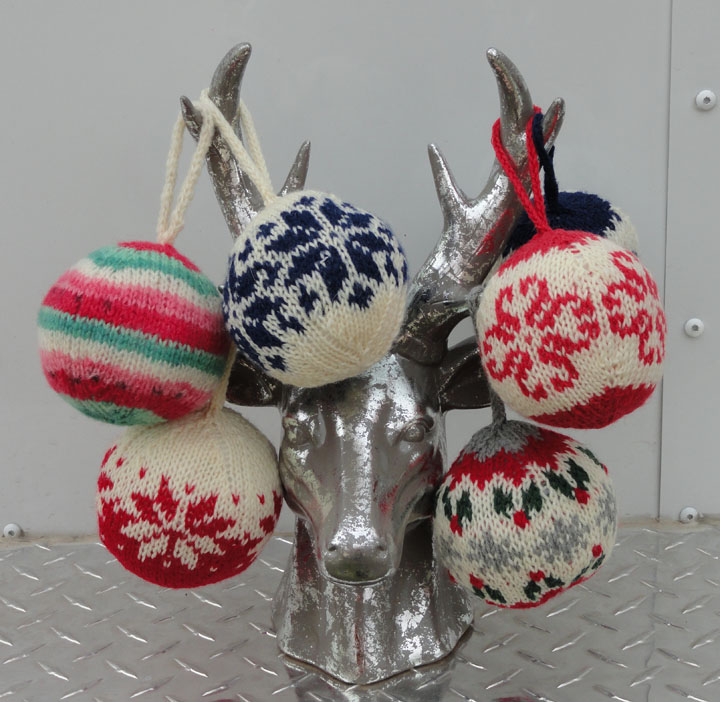 The cone trees sales were slow.  Not sure why?  I'd had visitors to the shop at home last week and sold two before they even got to market so I was expecting they would go.  I can just never predict what will be popular.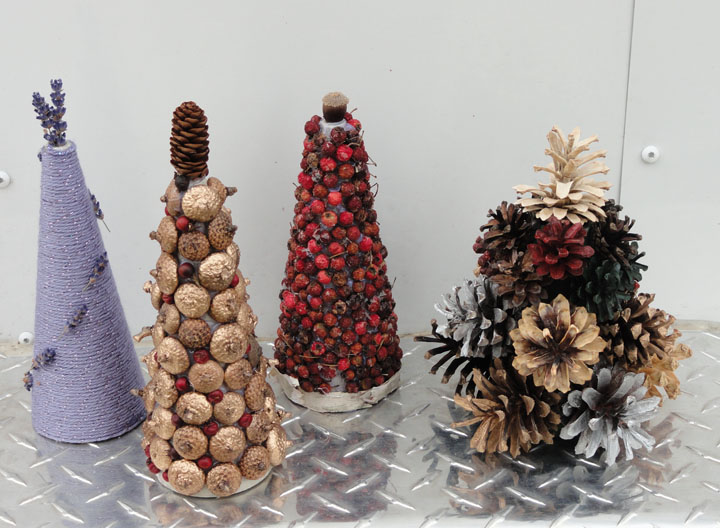 The yarn and knitting kits continued to sell well and that's the important part.  The Christmas table outside is extra and as long as the yarn itself continues to be the majority of my sales, we will continue to do local markets.  So far, so good.
Our next market is in a week and a half and so the preparations continue.  As well, curling starts this week!  Already!  Never a dull moment!